Gary's Lime Margarita Mix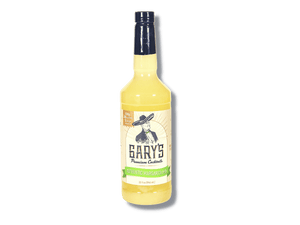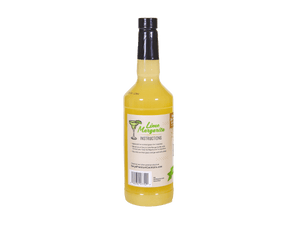 Product image 1

Product image 2

Product image 3
Product image 4
Product image 5
Product image 6


Gary's Premium Cocktails - Lime Margarita Mix, Premium Drink Mixers for Alcohol, Low-Calorie, Ready-to-Drink Sweet and Sour Mix with Natural Sweeteners, 32 fl. oz.
Unique Blend - With a carefully thought-out recipe, our low-calorie margarita mix is our best cocktail mixer ever. The tart, acidic taste of lime with hints of salty and sweet complements your on the rocks cocktails.
Ready to Drink - Forgot the margarita mixer recipe? Don't worry. Just open a bottle of this low-calorie margarita mixer and enjoy! Blend it with your favorite tequila and ice to make a hassle-free drink at home.
Premium Quality Ingredients - Made with water, agave nectar, sea salt, and 28% lime juice for cocktails; our mini margarita mix is like no other. Indulge in the satisfying taste of this refreshing low-carb ice drink with or without spirits.
Perfect Combination of Taste - Whether it's for popsicles freeze pops, alcohol-free spirits, or non-alcoholic tequila; you will surely love the distinct,
well-balanced, zesty flavor of this gluten-free mojito mix.
Trendy Mix - Apply lime salt to a cocktail glass rim and mix 4oz of lime margarita mix with 1.5oz of tequila and half a cup of ice. Pour into margarita glasses and garnish with lime. Serve or gift it to friends or family, or enjoy it alone.
Buy any four bottles sitewide and save 20%.